Kian Finance Authority: Top Tax Preparation Service & Financial Consultation in Hollywood FL.
Your Success is our number one goal at Kian Finance Authority.
Upcoming Courses:
Bookkeeping-QuickBooks Crash Course
Enrolled Agent Course

WHAT WE OFFER
TRAINING & WORKSHOPS


Hello there! I'm Ferey Kian, the driving force behind Kian Finance Authority. As an experienced entrepreneur and dedicated educator, I assure you that with us, your financial aspirations are in safe hands.
For what you might spend on a full-time bookkeeper, consider leveraging our expertise for unparalleled guidance. Already have a bookkeeper? We specialize in training and supervision, ensuring your records not only withstand IRS scrutiny but also position you perfectly for business expansion loans.
At Kian Finance Authority, our mantra is clear: we shoulder your financial risks, ensuring your journey is smooth and secure. Here's a sneak peek into our commitment, even before you invest a penny:
Personalized Financial Assessment: Understand your current financial standing.
Error Identification: Spot mistakes draining your finances.
IRS Correspondence Review: Expert analysis of IRS-related documents like audits, levies, liens, and collection notices.
Future Financial Navigation: Share your 5-year financial vision, and we'll function as your GPS, guiding and recalibrating your path to success.
Recognized as an official IRS Education Provider, we're equipped to offer CE credits for CPAs, Attorneys, and Tax professionals. Seeking AFTR/AFSP Compliance or Enrolled Agent preparation courses? We deliver both live Zoom sessions and in-person training, prepping you for IRS Certification. We also offer comprehensive training in Bookkeeping, QuickBooks, and taxes, guaranteeing reliable records for third parties and financial institutions.

"Not only was Mr. Kian an integral part of these governmental bodies, but contributed greatly to our Marketing efforts. His expertise in Public Broadcasting as an on air educator and writer assisted us greatly in developing arena programs. There were a number of areas where his creativity aided our efforts in providing educational impact to our Holiday and Black History programs."
JIM JENKINS, EXECUTIVE DIRECTOR
Miami sports and Exhibition

"Very smart and proficiency."
IRINA PAVLENKO

"Took business A-Z. Exellent"
KARINA LUPERA

"Very good small business tax book."
ROMY DANGER

"Thanks for all the learning techniques. I really enjoyed the class."
ALVERINE WALKER

"He is the most amazing Accounting professional that I've ever seen."
MARIELA PEREZ

"The teacher is amazing!!! I was afraid because my English is not very good but I could understand everything."
JANET GARCíA UGALDE

"I learned to do personal income tax with Kian. Great teacher, open mind. It was a very good experience."
VICTOR PIERRE

"This is a professional person and motivation to all students take your Annual Federal Tax Refresher. Best wish for Mr. KIAN"
HECTOR D. RODRIGUEZ

"The first collision with the world of tax returns. Good teacher, good sense of humor and patience in the classroom. Thanks teacher."
ANIA GONZALEZ MORA

"I attended classes with Mr. Kian Ferrey and did not know anything about income tax classes personal or business and he was the best teacher I have had ever, I'm 50 now and he took the patience to explain everything in detail. I completed both courses personal and business income tax preparation. And continued to have Mr. Kian giving me classes to renew and maintain all my current license with IRS.. then I decided to go further and open my income tax office which he also assisted in helping me along the way until I was set up and open.. I highly recommend Kian Finance Authority for any tax classes or continuing education or even to maintain your personal or business taxes. Luis Diaz Miami Beach, Florida.
LUIS DIAZ

"I took the business and the personal tax preparation. Excellent course I learned a lot. I recommend the course 100%"
KEYLA MOSES

"Professor was excellent. Subject matter was pertinent and very well presented. I look forward to attending classes in the future!"
BUD GOLDMAN

"I came here thinking my refund would be minimal, but Ferey's knowlege of tax laws has maximized my refund. I am very happy and highly recommend him."
TELY SAPAYO

"Very knowledgeable teacher. I learned a lot and at the same time I really enjoyed the course."
LETIZIA MALTAGLIATI

"Amazing class! I took this class knowing little and by the time it was done I got a better understanding of the Tax Preparer duties and responsibilities. Thanks Mr. Kian. You are the best :)"
AYMEE ALVARADO

"The classes are great and so informative. Love the one on one approach and care about my career and how to take it to the next level"
GINA RINCON

"I strongly reccomend it, I took: Intensive income tax preparation program: Individual & Intensive income tax preparation program: business. Excellent teacher!!! knowledgeable, honorable, experienced & cool !!! Looking forward to learn other programs. Thanks Kian !"
GUILLERMINA SEATON

"Great professor! He had a passion of teaching. Subject matter was prepared and organized, made the topics easy to understand. I would highly recommend him."
JENALYN FRANCO

"This is Maria Consuelo Vasquez, I came to this class with the intention to review my knowledge and apply the new issues in my business and professional career. This class with that conscious and well prepared instructor gives as a result expertize, concise, and able professionals in Taxes. What can I say? Kian Farey is the right one Professor!!"
JORGE ANTONIO VASQUEZ ROMERO

"Bookkeeping and Quickbooks Crash Course was amazing and I went from A/P to a full time controller with almost double the pay with the skills taught. And I got an amazing discount. I continue to go for refresher courses and Debbie from their office is always available for tech support."
ANDRISON BIGAY

"Excellent Quickbooks class! Also, passed the IRS preparers exam after the crash course provided. Going back for more courses, an epic instructor! Highly recommended and great restaurants in the area too."
NIEVES COLMENERO

"Mr. Ferey was great! I learn a lot with him about bookkeeping, payroll and quickbook and just in three class. This was my first time learning something about accounting and it was very easy to understand. Totally recommended."
CLARIBEL MIRANDA

"Excellent teacher, very well prepared, professional and engaging. If you want to grow in your career I suggest you take his course. They are the best."
ISABELLA MALTAGLIATI

"Professor Ferey is wonderful, he has the patience to go over the same subject as many time as possible until you understand it. The courses are always pleasant and overall is a great experience."
MARTHA BENITEZ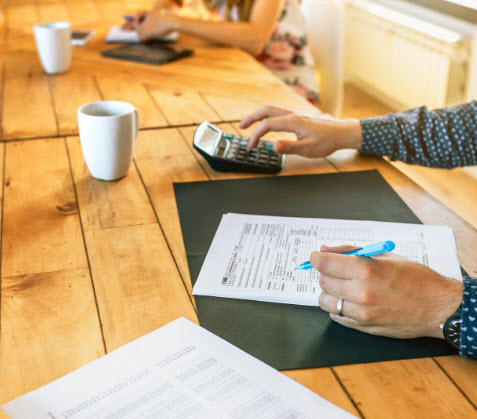 Enrolled Agent Preparation

 (SEE Exam)
Become an Enrolled Agent, representing taxpayers before the IRS. Our courses provide specific and relevant training, enabling you to achieve your EA designation in less than a year of focused study.
Register with us, and within 5 weeks, you will receive all your study materials along with workshops, simulated tests, hands-on practice, and tips on how to excel in the Prometrics exam.
Take control of your financial future. Contact Kian Finance Authority today and let our experienced team support you in minimizing taxes, optimizing business strategies, and achieving your goals.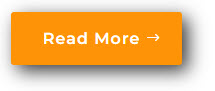 Schedule a consultation with our experts today and experience the difference Kian Finance Authority can make in your financial success.